This image is based on the work "De profundis" by Miguelanxo Prado, a story that was the base of an animated movie and a comix, or better said, an illustrated tale with beautiful images. I went to the local library and found it by chance. When I opened it, an Island lost in the see with a house and a tree was the first picture and I found it lovely. So I decided to try to do it in 3D using blender.
If you got the chance to see the movie or get the comix, I recommend you to do so. A great piece of art.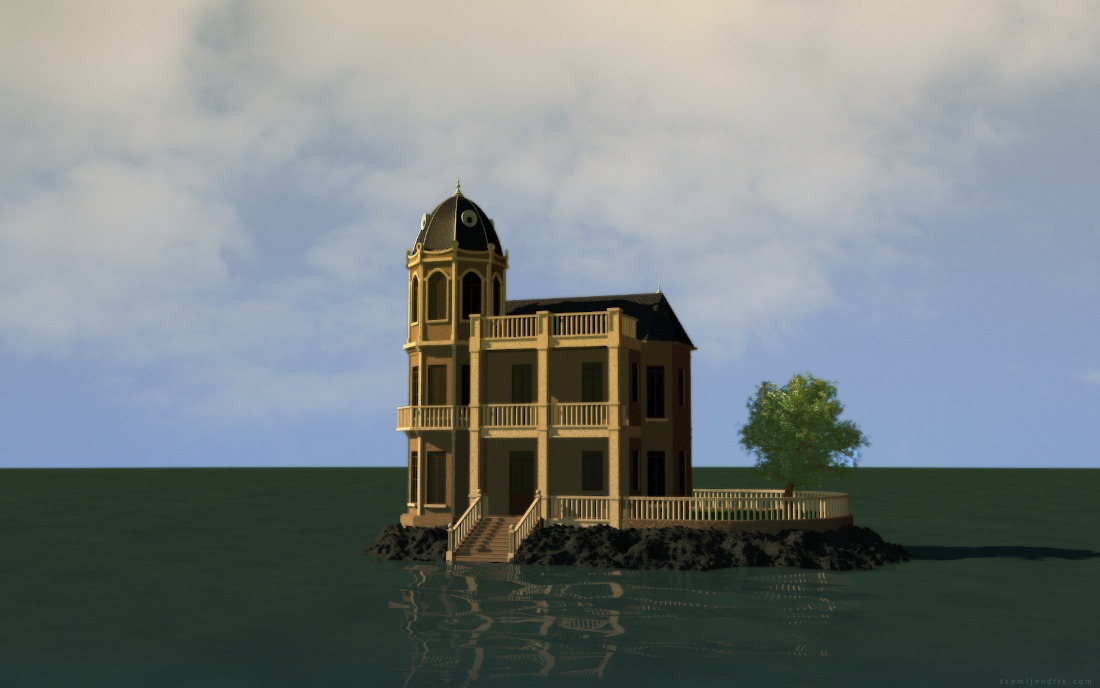 If you clic on the image you can see it at a higher resolution (1100x688). I have added it to the 3D galleries, "Others" subsection.
I hope you like it. See you soon.