Latelly I've been testing, and I'm actually using it right now, a linux distro called MACPUP. It's based on Puppy Linux, but its difference is the use of Enlightenment as Desktop environment. Enlightenment is a low resources Desktop system and really beautiful. Apart from that now it seems it's getting speed in its devolopment.
The fact is that I have made a wallpaper for Enlightenment. Using first Inkscape to copy the logo, later with Blender to extrude, texture and lighting the 3D logo and finally with the Gimp to mix the 3D image with a fractal and a well known wallpaper called CarbonFiber.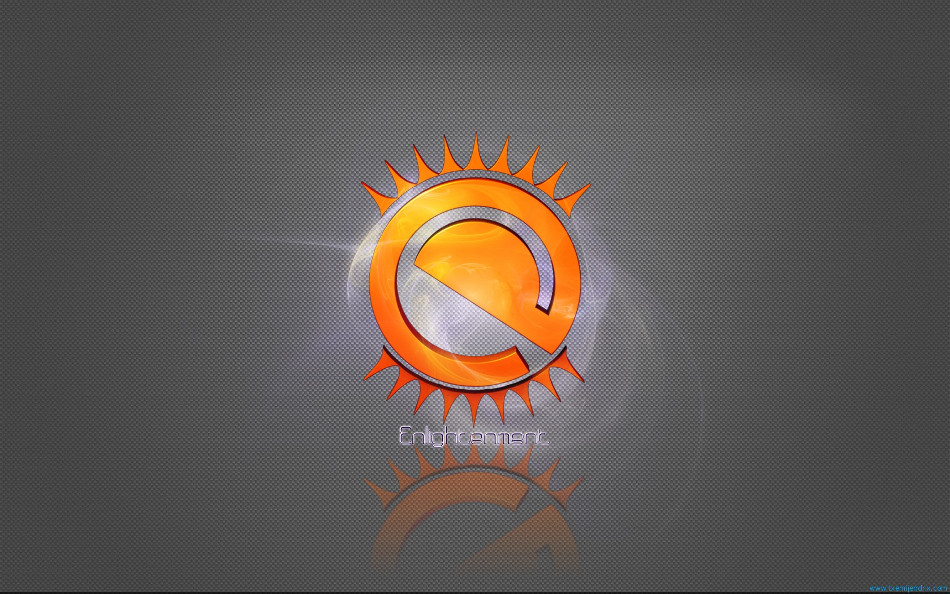 If you want to download it, you have a bigger version (1680x1050) in the Galleries, Wallpapers section.
Bye.