Wallpaper for bodhi linux created with blender 2.57b.
A Dojo is known as the formal gathering place for students of martial arts, but it is also the place for meditation and practice of Zen. It is a japanese term wich literally means "place of the way".
As bodhi linux is based on Ubuntu 10.4 LTS and provides the Enlightenment Desktop I have added the distros' logos to the image. It has been an interesting try on lighting and materials with blender.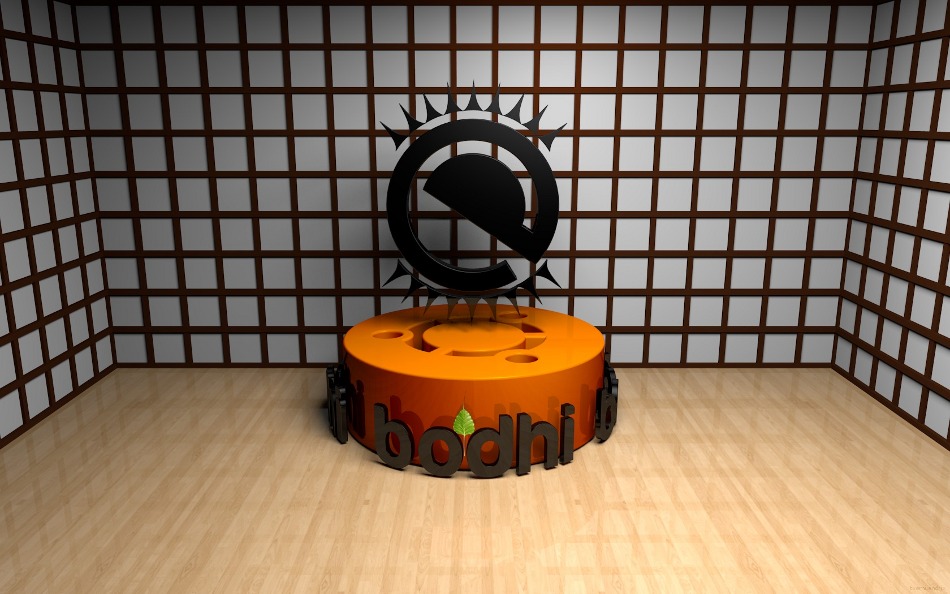 If you want to download it, you have a bigger version (1680x1050) in the Galleries, Wallpapers section.
Bye.