Details

Category: News
The other day I wanted to give a try on making a wheel in 3D, so I began to look for references in the web and finally I ended making a whole bike using blender 2.60a, as always. This is the final result (you can make the image bigger if you click on it) :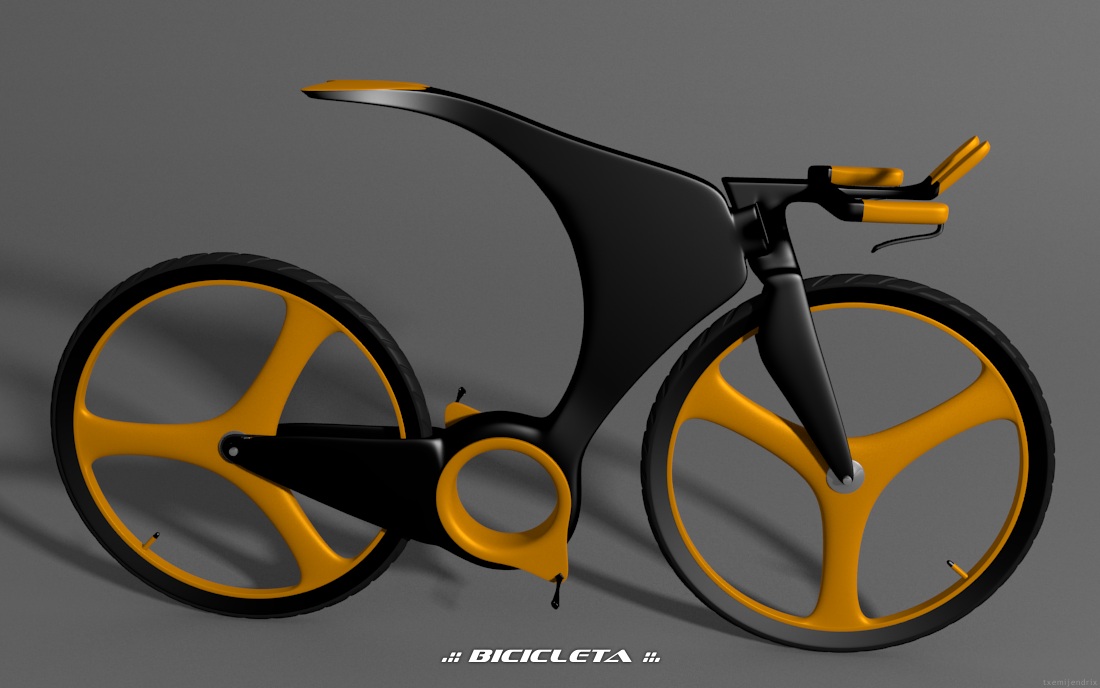 I chose something futuristic and with a nice design. In this case it's a variation on the Oryx; I changed something, like the frame, that I wanted to be more curved. I made two more renders so you can see the model from other perspective (bottom-back and front-up) :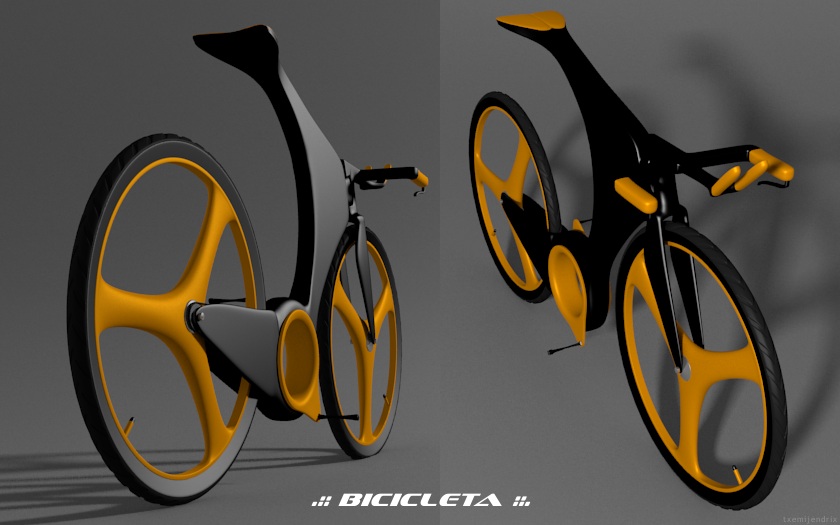 It was also an exercise in bleder with rigging, the wheels rotate, as the handlebar, the pedals and the brakes, as you can see in this short animation:
I have added the first image to the 3D galleries, "Others" subsection.
I hope you like it. See you.